Now that's what I'm talkin' about! This was from yesterday (Saturday) at 2:00 p.m.
Upper-level winds are then expected to become unfavorable for further development early next week.
Formation chance through 48 hours…low…20 percent.
Formation chance through 5 days…low…20 percent.
At 8:00 this morning, even better!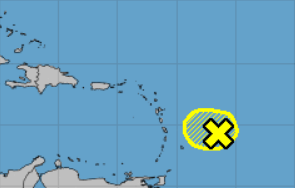 …forecast to become less conducive during the next couple of days, and significant development of this system is not anticipated.
Formation chance through 48 hours…low…10 percent.
Formation chance through 5 days…low…10 percent.
I think we can call this one, folks. The chances of this system reversing its shrinking trend and becoming something that will be a problem for us are tiny. I won't be surprised to see it disappear from the NHC outlook by this time tomorrow.
I hope my series of posts over the last few days have demonstrated what we go through each and every time a tropical disturbance starts to develop off the coast of Africa. We become fixated on these 4-times-daily reports from the National Hurricane Center. We start thinking about moving the boat hundreds of miles to the south – a journey we would not undertake lightly. We weigh all the options, and discuss all the scenarios, multiple times every day, for several days.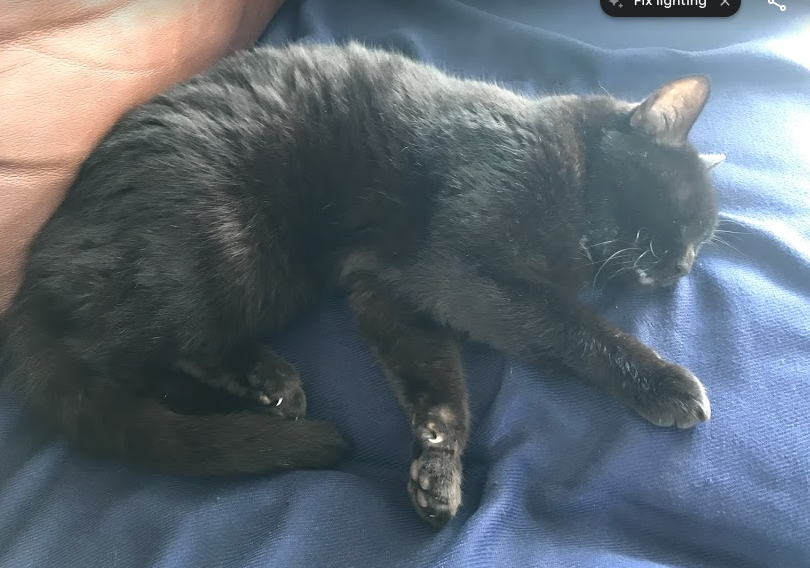 This one is going to end happily (with 99.95% certainty). Not all of them do. Our friends Maxine and Whitey have lost two or three boats to hurricanes over the last 3 decades. Our friend Robert lost one in 2017. The lagoon in St. Martin / Sint Maarten is littered with reminders of how serious this needs to be taken. Over the next few days, we'll discuss, yet again, the wisdom of even being here at this time. Should we take the next nice weather window and head for Grenada? Or maybe at least part of the way there, to Martinique? Or should we look at the long history of the lagoon here as an excellent hurricane hole, and just stay put? Hurricane Irma was a monster storm, in both size and intensity. If the Saffir-Simpson scale went higher than Category 5, Irma would have been a SEVEN when it came through here! It's incredibly unlikely for something like that to happen again such a short time later.
Decisions, decisions. But for now, the only decision is Bloody Mary or Mimosa with breakfast!