Fran and I are in the final few days of a trip of a lifetime – we spent two weeks in the Galapagos Islands, followed by nine weeks on eight islands in French Polynesia. The longer the trip has gone on, the more I find myself thinking of Maddie. If you don't know, Maddie was my daughter, who died in 2017 at the tender age of 22. You can read about that here if you like. In that post, I wrote "One of these days, when the feelings aren't so raw, I may write more about Maddie…", and today, finally, is that day.
Read more
Why now? Because I think she would have absolutely loved French Polynesia, and the things we were able to do on this trip, and she would have been right there with us, in the thick of all of it, soaking it all up, and smiling that smile of hers that, although rare, was pretty damned special when you got to see it. She would have loved the people – their outward friendliness, the way they embrace their incredibly gorgeous surroundings, their uncomplicated approach to life.
She would have loved the adventure – in particular, I'm thinking of the most challenging "hike" we did up a very steep, sometimes scary peak on Maupiti. She would have bounded up those rocks as if gravity held no sway over her, and when she reached the top, she would have been dancing all over the highest rocks (very unlike her father!), trying to get the best views all around the island.
We rode horses one day, and while I've never been particularly comfortable around them, she did "horse camp" at Flat Rock YMCA Camp two summers, and loved it. (There's actually an endowment there in her name now, to help someone attend who might not otherwise be able to.) She'd have hopped on that horse and our guide might not have caught her!
Although she was absolutely not interested in jewelry other than the most simple kinds, I think she would have been fascinated by the pearls, because they are a product of nature. Yes, humans help the process along, but the end result – the part that can almost take your breath away when you see a perfect one – comes 100% from that oyster, doing its oyster thing.
She was a drummer, from fourth grade on, and I don't think there was much that gave her more pleasure than putting on her headphones and sitting down at her electronic drum kit and playing. She never liked to play for others – it was a private joy of hers – but I think she would have absolutely dug the drumming here! We haven't seen as much of it as we hoped, but in the last few weeks, now that it's Heiva season (their annual festival, held on many of the islands), we've gotten some, and it's captivating.
She would have been absolutely transfixed by the tattoos! She was a big fan of the tattoo – I think she had more than a dozen, and all but one of them were plain black ink, like all of the tattoos in Polynesia. In fact, I can't hardly imagine that she would have come here without getting one – a big one! – in honor of the cultural and historical significance of tattoos among Polynesians – and because she would have thought that it was really fucking cool!
She would have loved the diving and snorkeling we've done here, seeing new and amazing fish literally every time we're in the water. (Although I'm not sure how she would have reacted to the hundreds of sharks in the South Pass at Fakarava. Knowing her – scared at first, and then totally into the experience, once she realized they weren't going to eat her.)
But what she would have loved the most – and those of you at Posh Petals reading this, I think you can appreciate this more than anyone – are the plants and the flowers. In the last few years of her way-too-short life, she discovered a love of plants and flowers. And man, are there some plants and flowers here!!! Wow, wow, wow and ohmygod! There are flowers here that defy description. There are flowers here that don't even seem real. There are flowers here with colors that you can't hardly imagine being used in a flower. There are plants here with giant leaves, and leaves that physically respond when you touch them, and plants that create vanilla! And the plants and flowers are such an important part of life here – they're used to decorate everything, not only on special occasions, but ESPECIALLY on special occasions. People – women, men, kids – wear a flower tucked behind an ear, or stuck in the hair, for no reason at all. So in honor of Maddie, here are some of the most beautiful flowers we've seen on this trip, and at the end is a link to a Google Photos album of every cool plant and flower from this trip. Enjoy! I know she would have.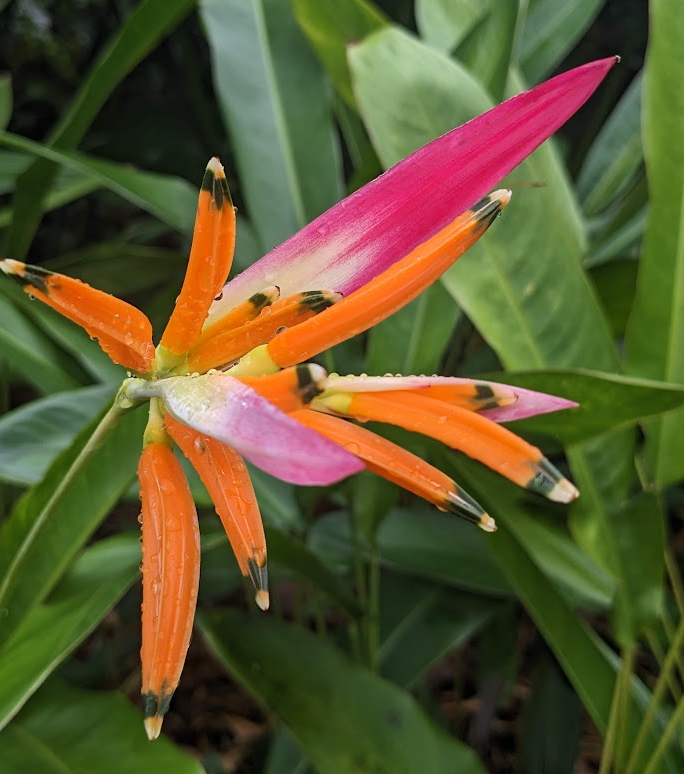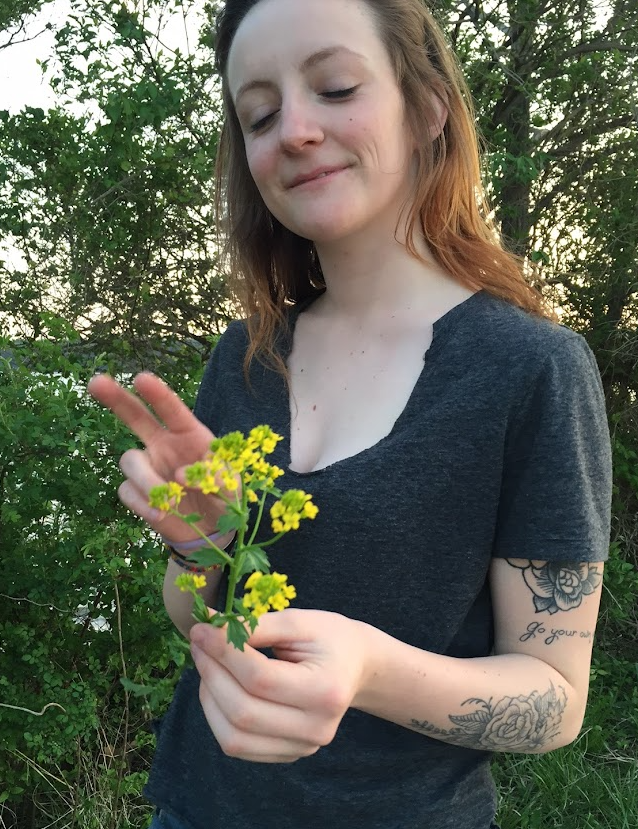 Here is the link to the photo album with all the cool flowers and plants we've seen on this trip: click here.