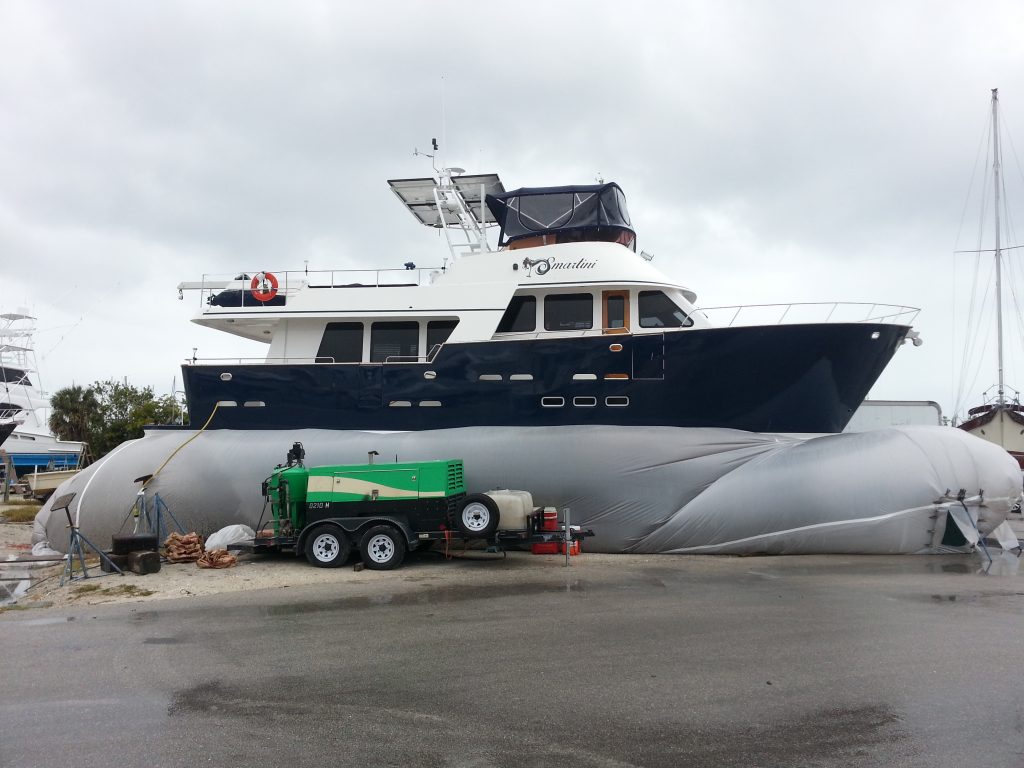 Here's a little something for you to ponder while I put the finishing touches on the "Christmas in the Bahamas" post. In the above picture, Smartini is:
a) finally being converted to the hovercraft we always dreamed of.
b) being fumigated, after a rat infestation was found in the bilge.
c) being sandblasted below the waterline, in preparation for the second "10 year bottom job" in the last 11 months.
If you have another guess, post it in the Comments.